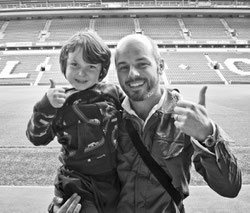 "welcome to my world of memories shared with awesome people in love
                    and  loving life"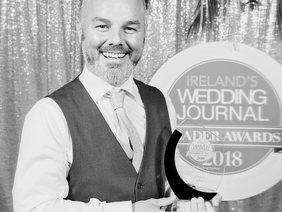 HAPPINESS COMES OF THE CAPACITY TO FEEL DEEPLY,
TO ENJOY SIMPLY, TO THINK FREELY, TO LOVE LIFE & TO BE LOVED
*****
Jason Finnane born & based in the heart of Ireland is an artist from an early age & his work has appeared in magazines such like Wedding Journal, Social and Personal, Confetti to name few... He is one of the most sought-after wedding photography picture makers & has enjoyed almost 20 years in business as a wedding photographer with a collection of awards to his name. Today he is known for his creative & emotional storytelling wedding books exquisitely designed and styled. Still working hard to be at the top of his profession, his popularity grows every year due to flattering testimonials and his professionalism, good nature and his instinctive eye for capturing moments and unerring ability to take beautiful pictures that speak for themselves.                                                                                      Wedding Journal Magazine
Hi there & thank you for visiting my website..
I am all about art, design, music, books, film, travel, and being a husband & father of 3*** 
I for sure have learned to appreciate and value all those little moments life shows us if and when we look.
I want my clients to remember the experience through the emotions they relive in the moments in time I am
lucky to witness and Capture Forever.
All of these things are a huge inspiration to find new clues to develop my photography language. My photographic Experience & pathway has grown from fashion & my natural style, by seeking  the simplicity to go straight to the essence, showing the wonderful fragility of the soul, expressed in a Soft and Emotional way. I want to photograph spontaneous and authentic moments by using natural light as the only instrument to create timeless images. I want our pictures to have that sense of mystery driven by a feeling. Storytelling is the most important part of giving structure and tone to the photograph as well as how the images are artistically captured.
I want our stories to be cinematic and focus on your feelings.
"I LOOK TO GO STRAIGHT TO THE HEART & SOUL"
These elements help to create, in addition to memory, a coherent world. I love telling every detail of a story, for me it is simple things to give true value and it was just love for simple things that lead us to a more humane and poetic photography. Whether it's a wedding, an elopement, a commitment, I will document our time together, trying to create a pleasant and Unforgettable experience for you, like spending time with your friends. I believe in the beauty of everyday life. That ordinary may be extraordinary, that small moments are the most important. I want simple things and big feelings and share extraordinary experience with you. Your photos should not be forced.
They should be natural and emotional, a direct reflection of your story and Relationship.
My clients are important to me and I put my soul in telling their stories. I try to make the relationship with them become a collaboration, and to be able to establish a friendly relationship, sharing emotions, smiles and unique and Memorable moments that create a bond that we will always remember forever. Trust is a big part of our connection as I will get to see so much of your special day...tears, laughter, a look, a smile, the first kiss as Husband & Wife, I love when even just for one day I become a friend or family member to be right there to capture every moment & sometimes when needed to be floating in the background. 
   I Love what I do, there is nothing more satisfying than the tears/joy a picture brings to someone who genuinely love what we have made together. without the wonderful people I work with, my pictures are empty. I am a people watcher & always have been.. It's an Honor for me to be allowed photograph one of the most special days of their lives and when I process what we have captured together by complimenting the image with a touch of art, it becomes more than a photograph, it becomes a timeless piece, a moment captured Forever. 
 ♾
Jenny's facebook review _ Having previously experienced Jason's finesse and character as part of a different bridal party there was only one choice when it came to our big day!! He just brings a sense of calm to the days proceedings and you just have to place your trust in him and the result is magnificent. Always bringing a laugh and a smile to the party we cannot recommend him highly enough. Also the end product is just amazing , it truly is a work of art and will be forever cherished.
Thank you so much Jason from Jenny and Allen
email from Tanya+Adam 
 "When choosing a wedding photographer to capture your special moments, you look for someone that is friendly, professional, skilled and for us creative and current. Finnimaje exceeded our expectations. Organizing a wedding can be stressful and more so if you are organizing it from another country! We had a destination wedding and one thing we never had to worry about was the photography. Jason made everyone feel comfortable and at ease being photographed. He made it fun. Your wedding day, that you spend years, months, weeks planning comes down to one day, that one day, that goes by in a blink of an eye, which you want to capture every second of and relive over and over again. 
Finnimaje tag line "A moment in time captured forever" encapsulates exactly that. We didn't just receive a wedding album, we received a work of art. Each image was given its own unique special moment that we will treasure. We would highly recommend Jason and Lorna."
a testimonial on messenger : Finnimaje was an easy decision for us when choosing a wedding photographer. Having met Jason at some of our loved ones weddings and seeing his work come to life in their beautiful unique albums. And what a great decision it was. Jason is such fun to work with, always the professional and a stand up guy. We have some fantastic memories of our day both in our minds and on print thanks to Finnimaje. We continue to recommend him to everyone who will listen. ~ Elaine & Shane, 2018
Siobhán Flynn's facebook review _ 
Fantastic photographer! Could not recommend enough. Jason provides a highly professional, yet friendly and cool service that put my husband and I at our ease from start to finish. He captured our day spectacularly, so happy with our Album!! Thank you so much Jason
Thank you Card
Jason thank you so much for being a part of our Wedding day. you captured the most amazing photographs, and because of this we now have wonderful memories to look back on. We wish you and your family every success in the future, lots of love
Caroline + Daniel Gibney xxx
Thank you Card
Dear Jason, Thank you so much for joining us on our special day. you made us feel so relaxed from the moment we met you.
you did such an amazing job, we cant recommend you highly enough. Thank you for being such a Hugh part of our wedding day. All our love, Enda & Nuala. xx 
Thank you email : From the moment we met Jason we knew he was the photographer for us, everything from his Photo style, Album choices, editing and personality was exactly what we wanted.
Jason understood what we did and didn't want on the day, he also had some ideas that I wasn't 100% sure of but I am delighted we went for them. On the day itself Jason was so laid back putting everyone at ease, it was like having a Friend who joined in the fun while snapping discreetly and getting the most amazing shots.
When it came to choosing the Album cover and Photographs there was no pressure, rush or stress. Jason allowed us to take all the time we needed while guiding us towards the best choices. Our Album is like a work of Art, which everyone admires not just the Photos but also the whole album cover.
 Thank you so much for everything Jason. Love Karen and Bren xxx  
 Ciara and David reviewed FINNimaje — 5 star 
Jason was our number one choice photographer to meet as Finnimaje's website is beautifully presented, their shots are very professional and they look amazing. When we met Jason, he was very professional and went through the day with us, what to expect and also asked us what we would like, which was important. The sample albums that were shown to us got us really excited as to how our album would look. There are lots of styles of albums and layouts to choose from. On the big day, Jason was fantastic. He arrived on time. He was calm, relaxed, patient, put us at our ease, came up with really fun ideas for pictures and the wedding party had a real laugh throughout the day. We had lots of locations made available to us which gave us a lot of varied shots.  Myself and my husband aren't the biggest fans of getting our photographs taken but Jason made it a really enjoyable experience for us both. Jason tends to go for natural shots so we could concentrate on getting ready and enjoying our big day with photographs being subtly taken all the while. When creating our album, we were encouraged to think of it as a story book, from the beginning to the end of the day which was very helpful as it  gave us a focus when choosing the pictures to put in the album. Our wedding album is beautiful and of a really high quality. Jason plays around with the colour in the shots and the end result is exquisite. The presentation and layout of the photos within the album have been well thought out. Every page is different.  We're extremely happy it and will enjoy looking at it through the years.  We're really happy we chose Jason and Finnimaje for our photographs. You get a high level of professionalism and the photographs are of an amazing quality.
Thanks Jason :)
Michelle Lee reviewed FINNimaje — 5 star 
We hired Jason for our wedding and could not have been happier with our photos. Like a lot of Irish some of our bridal party do not like having their photos taken however Jason's laid back approach put everyone at ease and meant we got some great photos that really captured the
feeling of our day! We were delighted to see the results in our album and would definitely recommend FINNimaje for anyone's big day.   Gillian O'Shea reviewed FINNimaje — 5 star
Unreal photographer!! Highly recommend.
Caroline Gibney reviewed FINNimaje — 5 star
Jason thank you so much for being a part of our wedding day, we are absolutely over the moon with our wedding album and photos we can't stop looking at them, the quality is amazing! You captured every single moment of the day! You were so laid back and easy to deal with, and made the photos a lot of fun! We can't recommend you highly enough! We wish you every success in the future!
Thank you so much to yourself and Lorna for everything!:)x 
Daiva Stanionyte reviewed FINNimaje — 5 star
We had our wedding in Portugal and Jason had no problem of coming over.I am not a camera easy woman,but with him I was able to relax and enjoy all his fotoshoot-they came out great!he was full of different ideas and angles,so pictures I have now are fabulous!so happy we had him as a photographer and as a friend-would recommend his services to anyone!all the best with the business and wishing you all the success-kisses from Daiva&Bobby. 
Elma Kenny reviewed FINNimaje — 5 star 
We just want to say a HUGH thank you for our amazing album. It is better than we could have ever imagined. The texture and quality is fabulous.The photos are so unique and Jason captured all the best parts of the day. Jason is professional, discrete and approachable. We would highly recommend FINNimaje for your upcoming wedding ☺ Elma & Bobby.
Gráinne Crowe reviewed FINNimaje — 5 star
Jason definitely receives a 5* review from us.
We had great fun on the morning of our wedding which was induced by Jason's relaxed demeanor and confident ability to set up beautiful photos without our knowing. The whole day went without a hitch and Jason caught every minute of it-telling our story in the form of a beautiful album. From getting ready at home-to the ceremony and even a trip to the circus for some really vivid unusual shots!
We wouldn't change a single thing and our gorgeous photo album is definitely one of our most prized possessions!
 We would 100% recommend FINNimaje !!
Elaine Mackenzie-Smith reviewed FINNimaje — 5 star
My sister in law and I found Finnimaje at a wedding show years ago, for her wedding. 
He did such an amazing job for her and my brother. 
So when it came to my own wedding a few years later, I knew exactly who I wanted. 
 Jason came all the way to inishbofin and took the most fabulous shots. He made our special day last forever! X
Una Forde reviewed FINNimaje — 5 star
We had Jason photograph our wedding day, which was one of the best decisions we made in planning our wedding.
He is so easy to talk to, and listens to what you want and like. 
He made us both relaxed and got on well with everyone - both family and friends as well as the other people we had hired on the day. 
He was so discrete on the day, that we forgot he was there most of the time, was quick and efficient meaning more time with our guests, and created the most stunning photos in pretty mundane surroundings. His pictures speak for themselves, they are amazing! He gave us a balance between the usual family portraits as well as unique pictures that you won't see in anyone else's album. 
We absolutely love the photos from our wedding, they tell the story of our day as well as giving us beautiful photos of ourselves which we will cherish always!  Thanks Jason and everyone at Finnimaje!
Nikita Brereton reviewed FINNimaje — 5 star
FINNimage done the photography for our wedding.
The first thing we did when planning our wedding was hire a really good photographer... Like they say...... 
your Wedding Day is just one day but the photographs are forever! 
We came across FINNimage at the wedding journal show in the RDS. 
I couldn't recommend Finnimage highly enough! Jason was very friendly, professional, and as someone who hates having her photo taken I felt very at ease with Jason. 
Who better than a multi award winning photographer to take your wedding photos..... 
 The hardest part was choosing which photos to use in our album as they were all amazing!!
CREDITS . AWARDS 
Jason is owner and director of photography at FINNimaje™ since 2003.
Master Photographer and a qualified member of the MPA 2007
Received LMPA Qualification 2008. 
Member of WPPI since 2008
Member of Lebook in 2009
Became Associate of WPPI 2014
Member & LIPPVA Qualification 2019
Member of IPF 2019
AWARDS
11 accolades for short film Director of Photography 2022
5 IPPVA HIGHLY COMMENDED AWARDS 2019-20
*****WEDDING PHOTOGRAPHER OF THE YEAR 2018
Master Photography Merit Award of Excellence 2013
Wella Editors Choice Award 2011
WPPI Award of excellence 2011
*****Master Photography & Fujifilm Award of the year 2010
3 WPPI Accolades of excellence 2010
WPPI 2nd place overall 2009-10
WPPI 3rd place overall 2009-10
7 WPPI Accolades of excellence 2008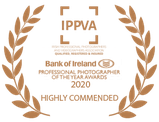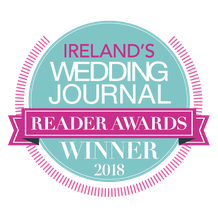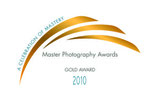 chuimhneacháin in am a gabhadh go deo